Aerospace & Defense
Heat and Corrosion resistant Welded Bellows for Aerospace & Defense
THE MARKET TREND
The largest % spending increases should be in the Space sector by government and private companies.   
Supply chains will be stressed due to raw material availability, possible transportation bottlenecks and concerns on material price increases.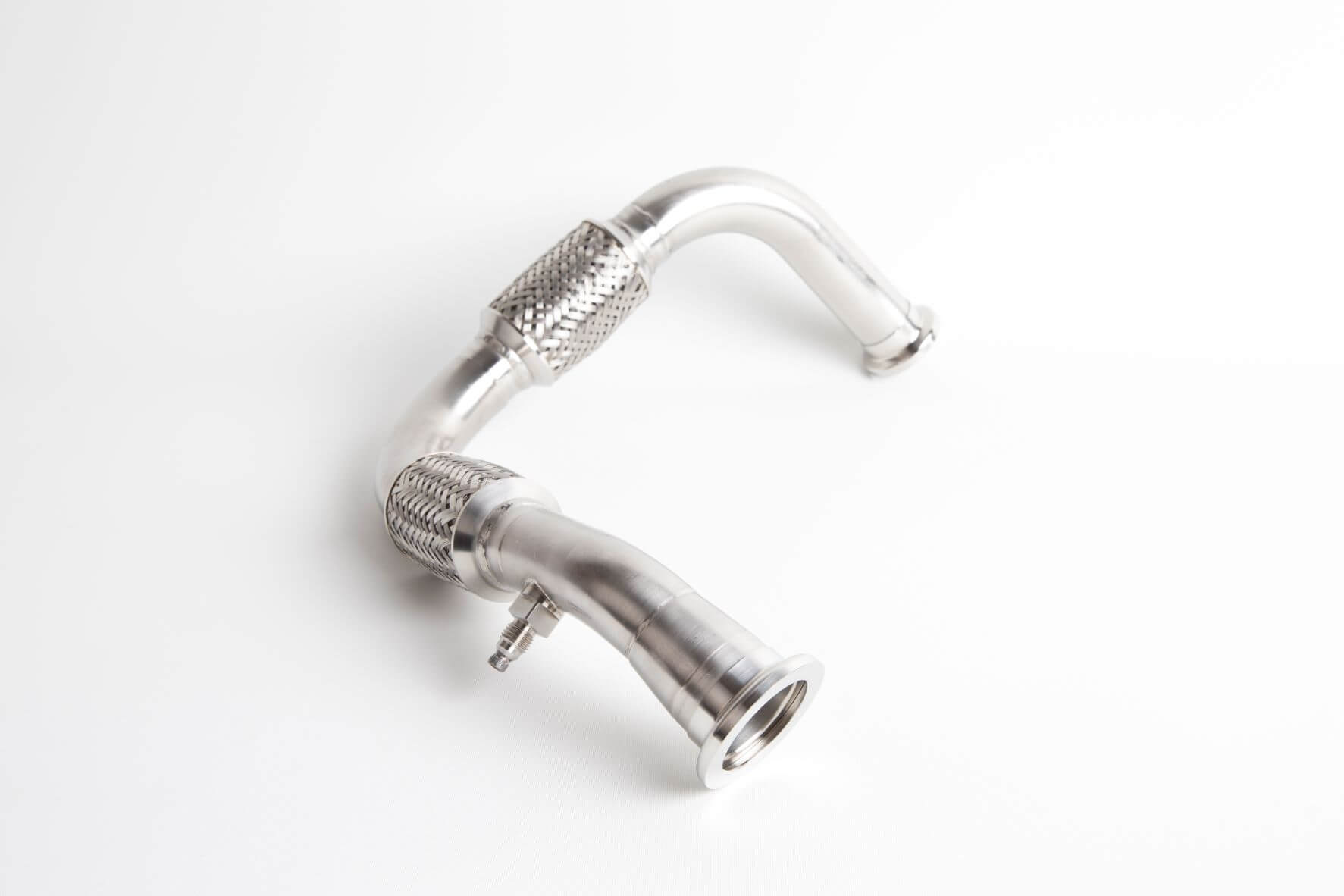 Although the Commercial Aircraft Market will take some time to recover from pandemic restrictions, the Defense sectors of the major military powers remains strong, with emphasis on new R&D programs, Hypersonic Aircraft, Drones and the Decarburization of Engines and Fuels in response to climate change.
WHERE ARE KSM Edge Welded Metal Bellows USED?
From Volume Compensators in oil cooled electronic chassis- to Face Seals on APUs; to Pressure Sensing Bellows regulating Fuel Systems..: KSM can provide precision-built assemblies from a wide variety of high strength and high temperature alloys.
APPLICATIONS INCLUDE:
Aneroids
Flexible Connectors
Reservoirs
Accumulators
Mating Seal Rotors
Temperature Sensors
Couplings
Mechanical Face Seals
Vibration Dampeners
Expansion Joints
Pressure Sensors
Volume Compensators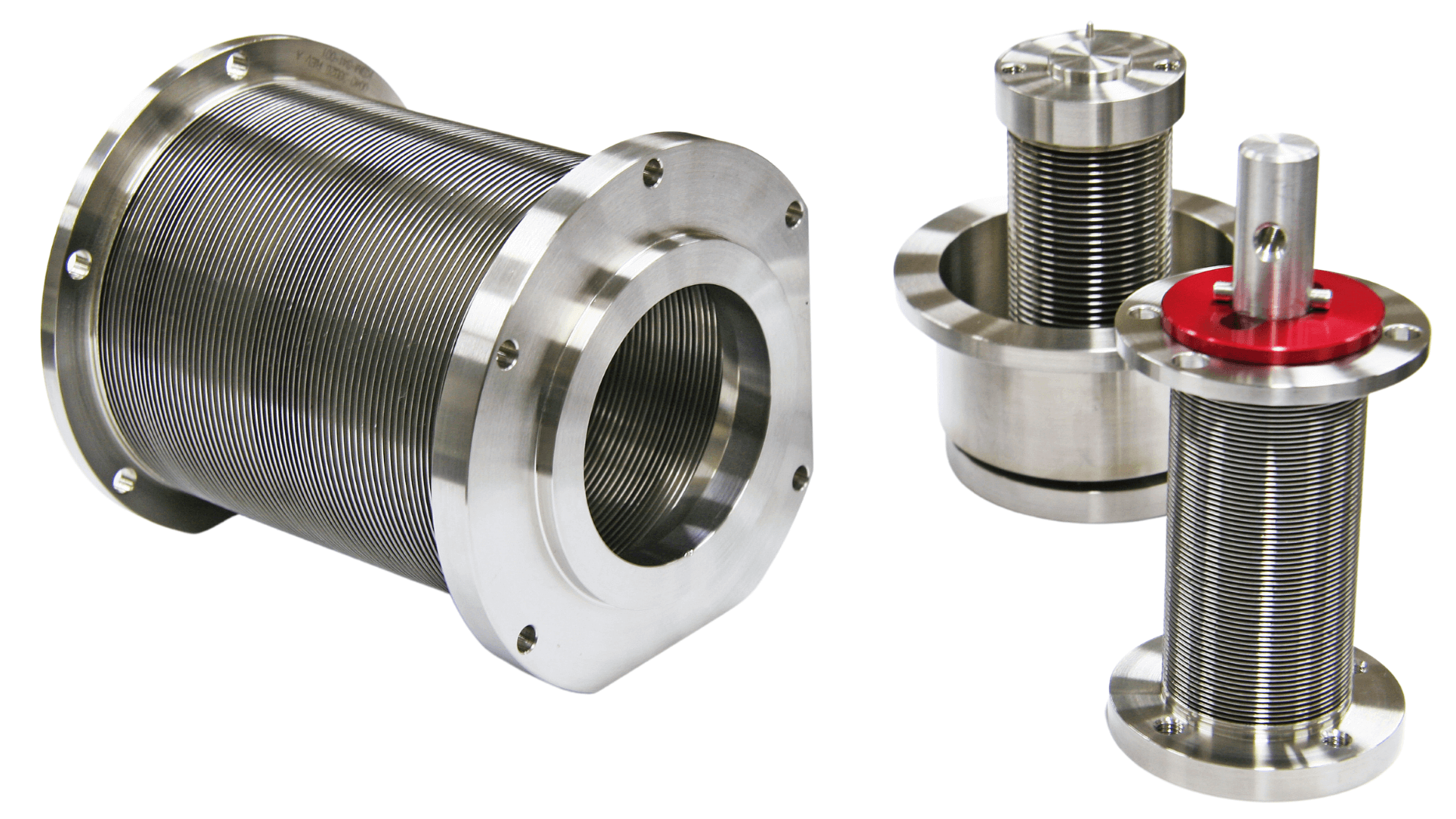 WHAT ARE THE KSM ADVANTAGES?

CLEANLINESS: KSM offers the highest levels of product cleanliness and purity; starting with our Automated Component Parts Cleaning Lines to our Class 6 [1000] Clean Room for Welding & Assembly and Class 5 [100] Final Inspection and Packaging area.

BELLOWS MATERIAL

:  KSM maintains full traceability and spec. compliance on all materials for bellows and related components.  Typical alloys are: AM-350® SST, Inconel® 625, Inconel® 718, Haynes® 242 and Titanium GR2. (The most common DEFENSE materials are high-temp or corrosive [ie. Marine - SALT] resistant, and light weight for critical flight machinery).
VACUUM HEAT TREAT  and other specialty material treatments AVAILABLE for specialty alloys.
CAPACITY:  Production Capacity from the world's largest edge welded fabrication site and Clean Room can meet your needs from prototypes to high volume.

LOGISTICS

: KSM regularly ships to over 50 countries around the world and maintains large climate-controlled warehouse for all raw materials, with sufficient stocking of popular alloys.

SUPPORT

: KSM maintains a fully equipped Metrology Lab for weld/material evaluation plus and LCP, APC & ICT-MS cleanliness/purity verification plus Testing Lab for force, pressure and life testing. 

RISK-MITIGATION

: Check out our MFG OPERATIONS page to learn more about our extensive BCP (Business Continuity Plan) considerations.
Have a drawing on hand?  Get a quick-response QUOTE on pricing.