Quality & Reliability
Putting QUALITY first in the Manufacture of BELLOWS, HEATERS, SEALS and MORE
OPTIMIZED MANAGEMENT SYSTEM FOR QUALITY CONTROL
Our quality management system is built on the basis of ISO 9001 policies and was customized and improved to best suit our product lineup.
Our processes have been approved by SSQA (Standardize Supplier Quality Assurance).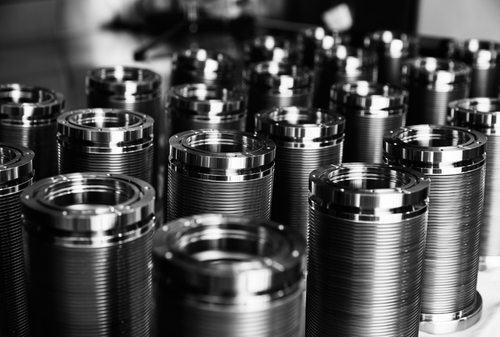 COPY EXACT
The founding principle behind KSM's quality control is COPY EXACT Manufacturing.
Bellows have a large number of variable characteristics that must be managed and controlled throughout the design and manufacturing process. Because of this, exact alignment and verification of project parameters during initial production (First Article) is critical in securing reliability of the products, especially careful not to lose this quality in mass production.
By leveraging KSM's robust quality process, systems and tools we're able to ensure quality product.
QUALITY STANDARDS AND BEST PRACTICES: Systems and Approvals
Customer audits have confirmed KSM as an official and certified supplier for leading Equipment Manufacturers.
Inspection plays an integral role at every step in the process. This real-time monitoring and verification is incorporated from the moment our warehouse receives raw material to the final shipment of finished products.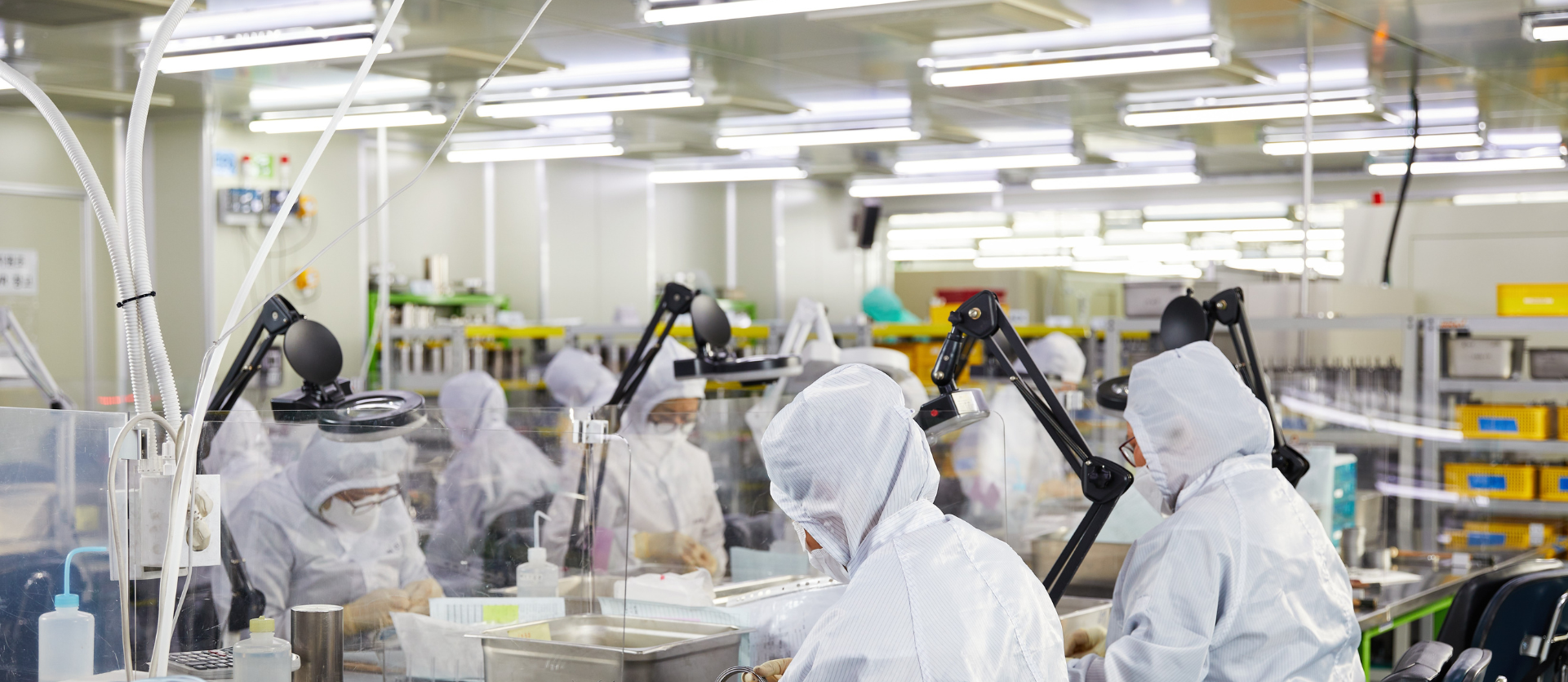 MANUFACTURING QUALITY
Receiving Inspection + In-process Inspection + Final Inspection and Validation
Receiving Inspection
PMI Verification
We inspect all of our raw materials upon their arrival at KSM's warehouse. To minimize imports of inferior goods we operate management/inspection/training programs with our partners. (Inventory and Traceability Reports available)
In-Process Inspection
Control Limit Monitoring
This ensures only qualified products move along. We prioritize periodic and continual parts validation. KSM operates both automated and manual inspection systems throughout the entire in-process inspection phase.
Final Inspection and Validation
Reliability Test Lab
Exterior inspection, performance test, critical test, and examination of prior records are performed during final inspection phase to assure final quality. 100% of all Bellows and Welded Assemblies receive Helium Leak Tests before shipment.
QUALITY ASSURANCE THROUGH VERIFICATION:
Labs, Special Equipment & Tests: It is essential to have extensive operator training for each KSM process. Overseeing these steps are teams of supervisors and process engineers, many of whom are Six-SIGMA certified Black Belts.
SUPPORT SERVICES
Metallurgical & Metrology Labs, Calibration Services, & R&D Test Lab:
SPC - Process Monitoring [Control Limit Monitoring]
APC – Airborne Particle Control
LPC – Liquid Particle Control
ICP-MS – Inductive Coupled Plasma – Mass Spectrometer
IC-Ion Chromatography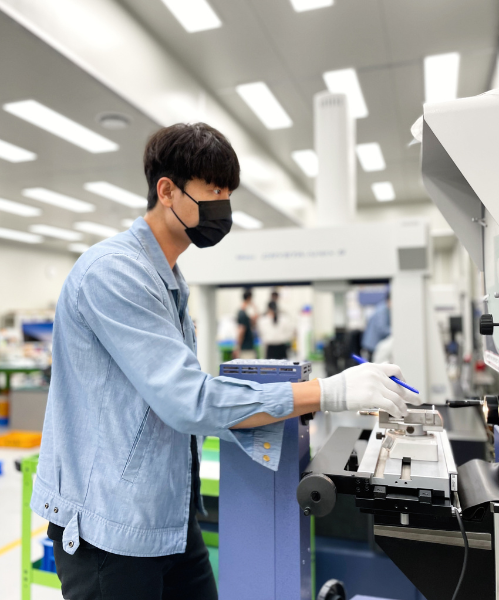 QUALITY International Certifications:
ISO 9001 - Quality Management System
AS 9100 - AEROSPACE Bellows & Mechanical Seals
ASME NQA-1 | (KEPIC QAP2000) - Nuclear Power Plant
LEARN MORE! THE COMPLEX DESIGN ENGINEERING OF CUSTOM EWMBs.