Edge Welded Metal Bellows
A Dynamic Seal and UHV Solution
WHO IS #1 IN THE WELDED METAL BELLOWS MARKET?
KSM is the World's Largest Supplier for Edge Welded Metal Bellows [EWMB]. Our bellows are a primary product line of KSM USA.
OUR OFFERINGS:
CUSTOM DESIGN – To meet your exact pressure, environment and cycle life requirements
APPLICATION LENGTH – Unlimited
RANGE OF SIZES – From 9.5 mm ID (0.375") to 950 mm OD (37.5")
SPECIAL SHAPES – Round and Non-Round applications.
MATERIALS – Stainless Steel and High Nickel Corrosion-Resistant and Titanium Alloys.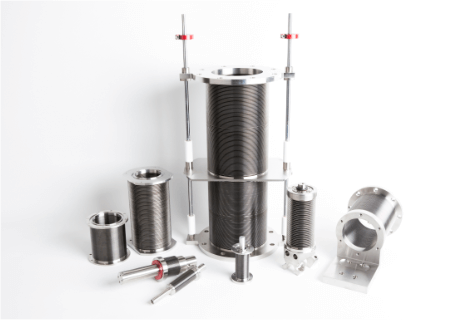 Due to our success in meeting the needs of major global customers - our primary assembly area maintains the world's largest ISO 6 [Class 1000] Clean Room dedicated to Welded Bellows.
To maintain this position, KSM employees and management realize that Customer Satisfaction is our #1 priority. This demands perfect quality, on-time delivery, flexibility, and the capacity to support orders of any volume with competitive pricing.
WHAT ARE EDGE WELDED METAL BELLOWS?
As the name implies, Edge Welded Metal Bellows are composed of thin foil metal stampings that are welded together on the inner diameter (ID) & outer diameter (OD) edges to create a flexible hermetically sealed assembly.  
The uses of this component are only limited by engineering imagination.
Application Engineers use Welded Bellows when flexible solutions are needed for:
SEALING, SENSING, COMPENSATING, DISPLACING, CONNECTING, DAMPENING, ACTUATING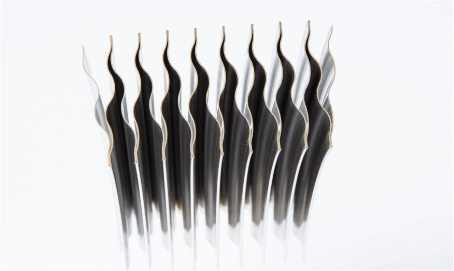 The "ripple" shape and thickness of individual diaphragm foil stampings consider the pressure and bending stresses required of the assembly along with its duty cycle, environment, and application use.
WHAT ARE PRODUCT ADVANTAGES?
The uses and end products for KSM Edge Welded Metal Bellows can be found in almost every market, where there is a need for:
Hermetic sealing on ID & OD to separate hazardous environments
Suitable for use with most fluids and gases
Compact assembly – achieving flexibility and movement in a short space
All metal construction – to work in extreme temperatures and/or corrosive environments
Wide range of motion – axial, angular, or lateral
External pressure capability – especially at solid height
Ability to easily join [weld or braze] to mating machined components
All welding and assembly of KSM bellows products is performed in a Class 6 (1000) Clean Room; with Final Inspection, Cleaning, and Packaging in a Class 5 (100) environment. Our clean manufacturing process meets the most stringent market requirements.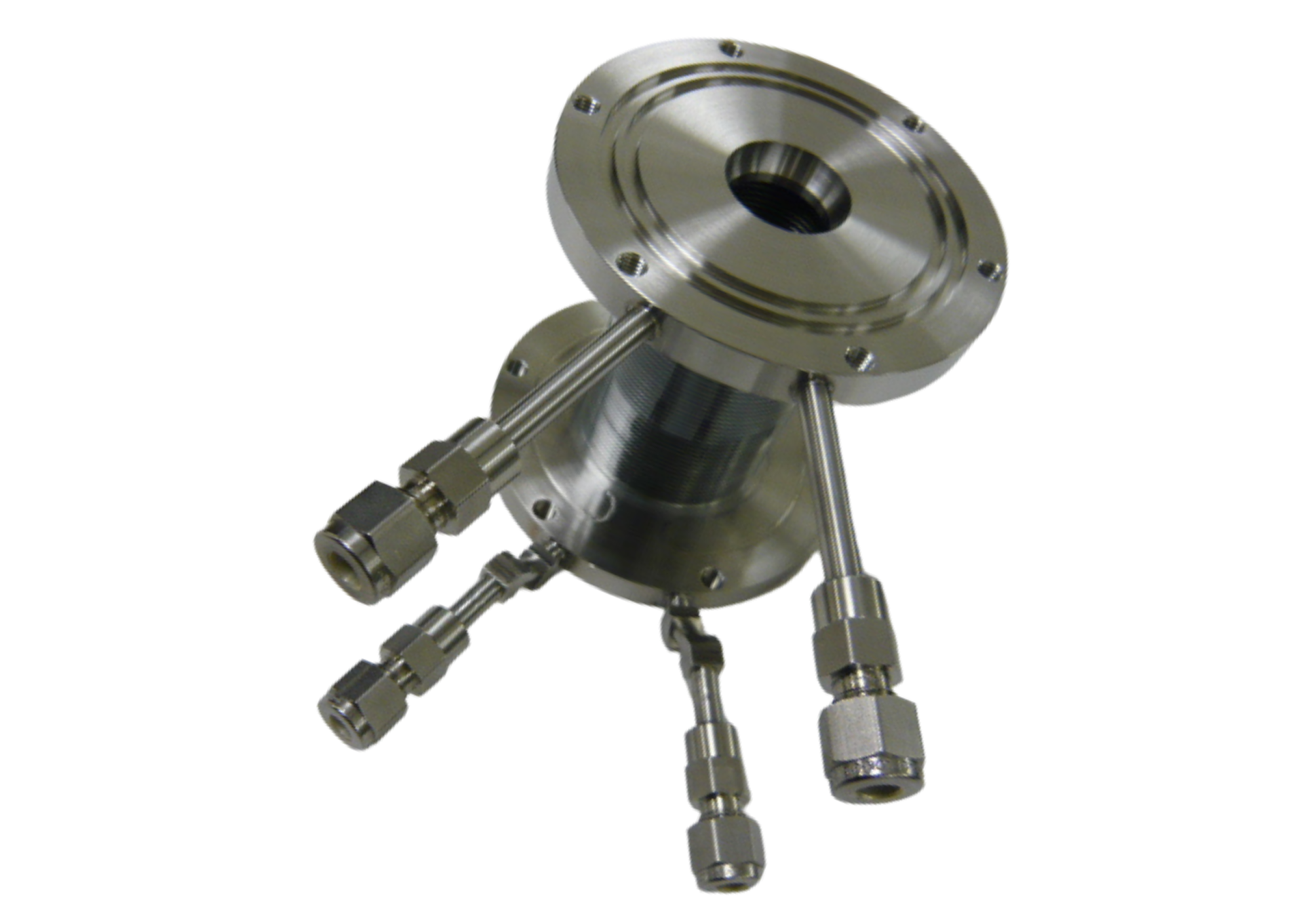 CAPABILITIES INCLUDE: