Life Sciences
Welded Bellows for Freeze Drying, Pharmacuetical Packaging and more...
THE MARKET TREND
The Life Sciences Equipment Market, composed of Biotech, Pharma and Medtech sectors, must ramp-up to support the acceleration in time to market for vaccines and other biologics and the increased rate of drug approvals by the FDA.
GMP [Good Manufacturing Practice] regulations developed by the US FDA, require that manufacturers, processors and packagers of drugs, medical devices, some food and blood take proactive steps to ensure their products are safe, pure and effective.
This puts pressure on the component and equipment assembly companies to not only shorten the development cycle but increase capacity for worldwide demand. It also increases the importance of excellent equipment reliability and compliances, as there is little time for recovery and greater missed opportunity cost.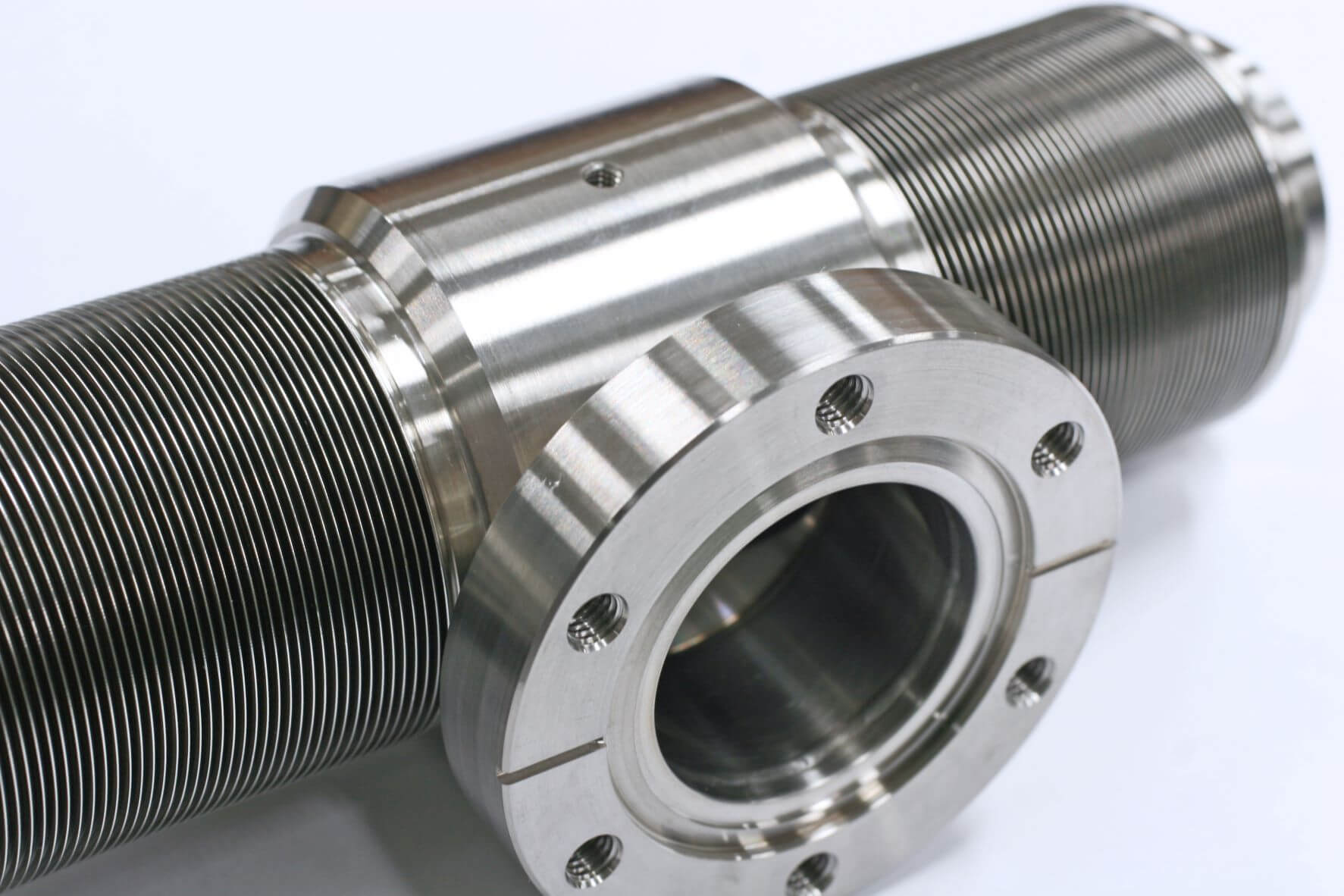 WHERE ARE KSM Edge Welded Metal Bellows USED?
For decades KSM has supplied an array of custom designed components to OEM's serving Life Science locations in Europe, Asia and the USA. Assemblies from 2-story Pharmaceutical [Freeze-Dryer]
Lyophilizer Bellows to the small CT Scanning Devices are manufactured in our ISO 6 [Class 1000] Clean Room.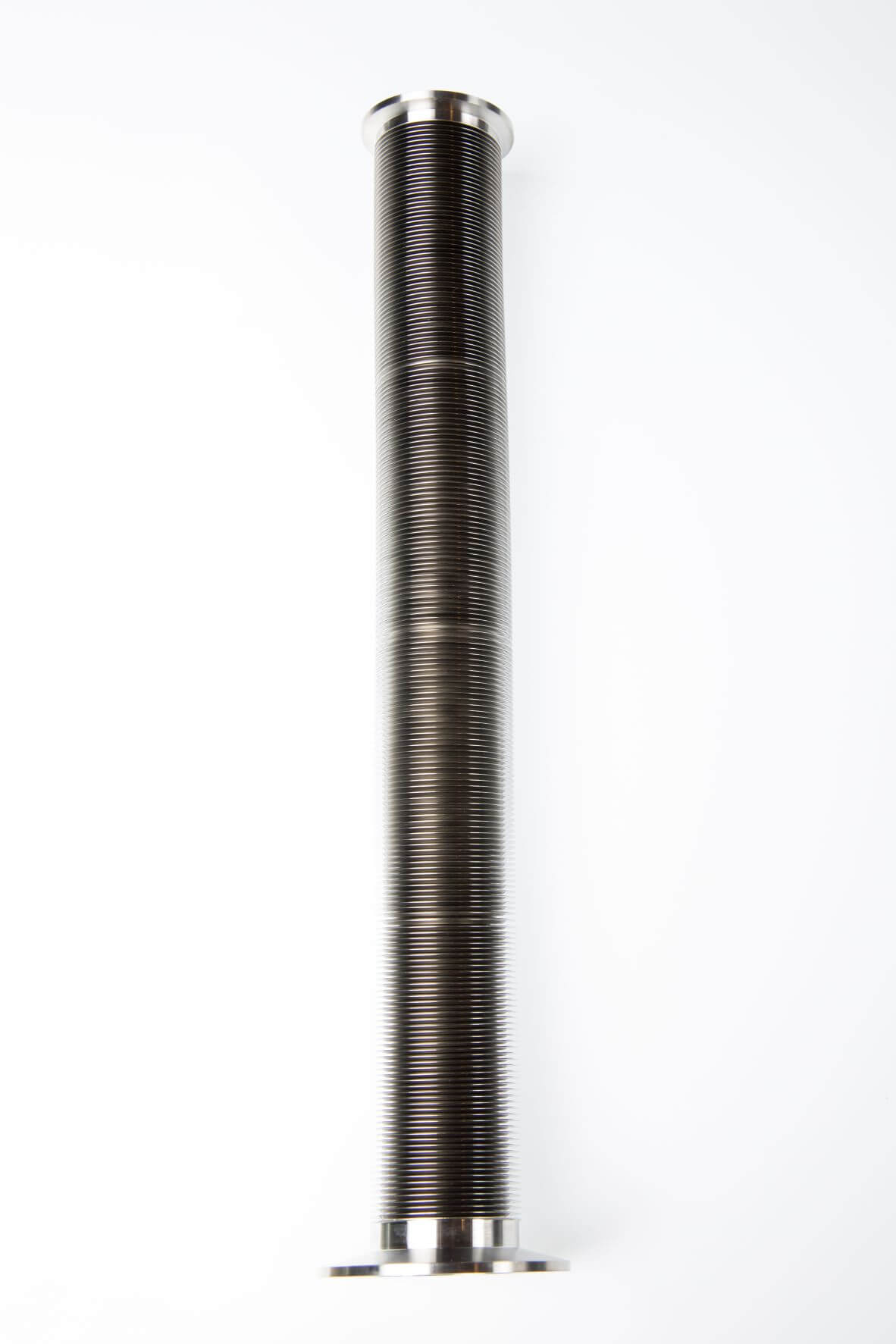 APPLICATIONS INCLUDE:
Actuators       
Elevator Bellows        
Rack Positioners
Beam Aligners           
Expansion Joints        
Stoppering Bellows
Chamber Feedthroughs         
Flexible Connectors   
Vacuum Valve Seals
Drive Couplings         
Mushroom Bellows    
Vibration Dampeners
Dryer Door Mechanisms        
Piston Bellows Assemblies    
Volume Compensating Reservoirs
WHAT ARE THE KSM ADVANTAGES?
CLEANLINESS: KSM offers the highest levels of product cleanliness and purity; starting with our seperate Automated Component Parts Cleaning Lines to our Class 6 [1000] Clean Room for Welding & Assembly and Class 5 [100] Final Inspection and Packaging area.

BELLOWS MATERIA

L

:  For Pharmaceutical Plant Drug Filling and Packaging, KSM Bellows Assemblies are designed with FDA approved 316L SST for aseptic processing.  For other applications in this market typical alloys are: AM-350, SST, High Nickel Alloys (Hynes, Hastelloy and etc.) and Titanium GR2.

END FLANGE SPECIAL PROCESSING

:  To optimize periodic Steam or Hydrogen Peroxide cleaning, KSM offers Electro-polishing of the 316L SST machined components.

SPECIAL DESIGN

: Can custom design builds with complex guides and 'non-standard' stroke: (Offset, Angular, Lateral)
CAPACITY:  Production Capacity from the world's largest edge welded fabrication site and Clean Room can meet your needs from prototypes to high volume.

LOGISTICS

: KSM regularly ships to over 50 countries around the world and maintains large climate-controlled warehouse for all raw materials – with full component traceability (PMI Tested: Material Purity).

SUPPORT

: KSM maintains a fully equipped Metrology Lab for component evaluation and cleanliness verification plus separate R&D Testing Lab on campus.  
Send us an RFQ, today: CONTACT US.