Semiconductor
Custom Welded Bellows for Optics, Display, WFE and more 
THE MARKET TREND
As the Semiconductor Process Equipment Market enters its 4th decade, Moore's Law continues to be a signpost on the trends toward smaller feature size, larger wafers and the faster process speeds in this industry.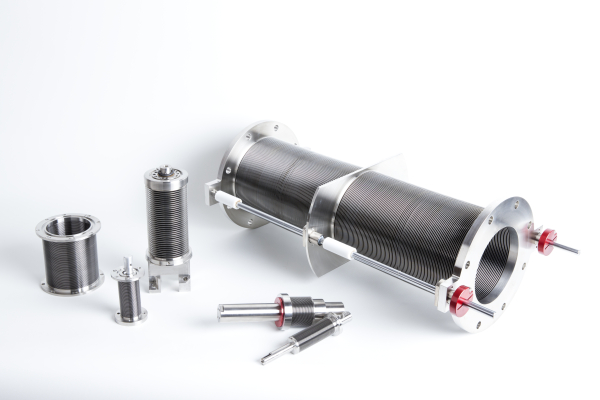 This has accelerated the needs for cleanliness, increased precision and the need for higher reliability and life in all components. This also applies to related processes in Flat Panel Display and Solar Panel fabrication. The worldwide market growth in these industries had made supply chain support an increasing concern. 
WHERE ARE KSM Edge Welded Metal Bellows USED?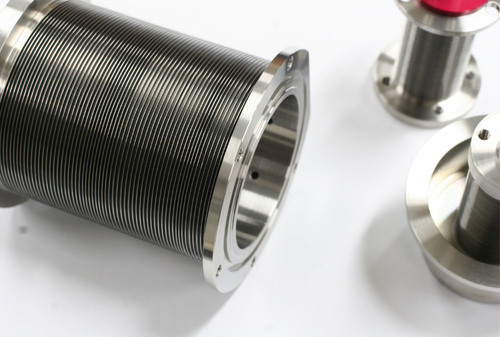 KSM is a key strategic supplier to most of the largest equipment OEMs, worldwide.
KSM custom bellows are used at almost every step from Silicon Crystal Ingot Growth thru Front End [Ion Implant, Etch, PVD/MCVD, Lithography, ALD and CVD] to Back End [Wafer Slicing, Inspection and Packaging].
APPLICATIONS INCLUDE: 
Crucible Lifts [Flexible Gas Lines, Robot Drive Couplings]
Cassette Lifts [Heater Lift Bellows, Rotatable Beamlines]
Chamber Connectors [Load Locks, Sputter Sources]
Chamber Door Mechanisms [Pedestal Lifts, UHV Valve Seals]
Chuck Holders [Pin Lifts, Vibration Dampeners]
Drive Actuators [RF Transfer Connectors, Wafer Positioners]
Heater / Pedestal / ESC and assemblies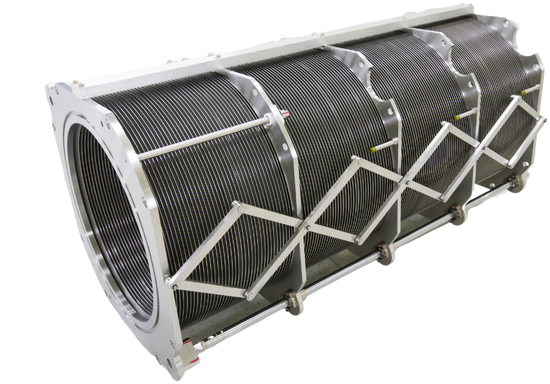 WHAT ARE THE KSM ADVANTAGES?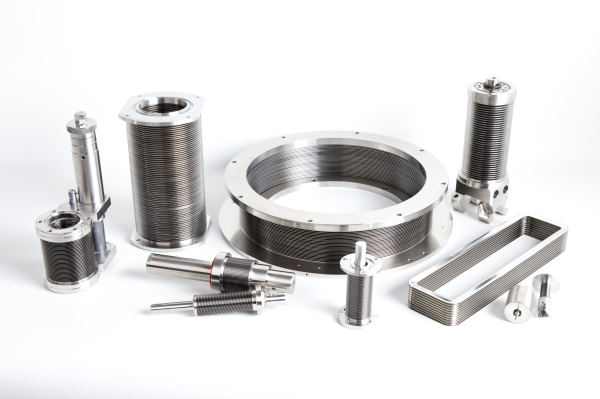 CLEANLINESS: The highest levels of product cleanliness and purity; starting with our Automated Component Parts Cleaning Lines our Welding & Assembly (ISO 6 [Class 1000]) and Final Inspection and Packaging (ISO 5 [Class 100]).
CUSTOM DESIGN: Proven Reliability – Hundreds of Semiconductor Bellows P/Ns produced with validated cycle life performance from 1 million to 15 million cycles. 
CAPACITY: Accommodate High-Volume orders from the world's largest edge welded fabrication site and clean room.
EXPERTISE: Proficiency in design, cleaning, welding and testing with all types of corrosion (ie. Florine / Bromine Environment) and high-temperature alloys that are compatible with front end process environments. These include: Inconel® 625, Hastelloy® C-276, Hastelloy® C-22, Hastelloy® B3 and Haynes® 242™. [See more on materials: Welding / Joining]
QUALITY and RELIABILITY: KSM maintains a fully equipped Metrology Lab for component evaluation and cleanliness verification plus separate R&D Testing Lab on campus.
LOGISTICS: KSM regularly ships to over 50 countries around the world and maintains large climate- controlled warehouse for all raw materials – with full component traceability.
Have a drawing? Questions? Want a Price Quote for your next build? CONTACT US